Anthony Robbins & Deepak Chopra in Person…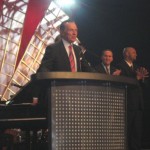 The first weekend of June I had a unique opportunity to do some executive protection work (bodyguard) for some well known people visiting Salt Lake City for a convention. Many of you may not know that while I'm an internet marketer and a network marketer, by trade I'm a security professional.
The company convention was that of a relatively new MLM named Zrii. The CEO and owner is Bill Farley, owner of the White Sox and he and his family's safety were my primary concern throughout the three day convention but we also had a guest visit from both Deepak Chopra and Anthony Robbins for whom we were also responsible.
While I of course don't mean to promote Zrii in this post I do want to share some insights that I learned from these great speakers and people both on stage and backstage.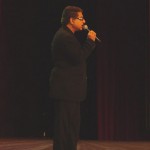 Deepak Chopra. Deepak when you see this article in your google alerts email on your blackberry you will remember that I'm the guy that followed you around in Salt Lake that weekend. The content that Deepak delivered was great and I admit that even though its my job to not pay attention to him but instead the crowd, I struggled.
I think the general theme of his speech was understanding the "soul" of the man and how it is connected to the mind and body. Very intriguing and and I must say very original. There was no question to his credibility and while he wasn't exactly full of energy I still felt like the audience was very connected and aware. It made me want to buy some of his books!
What was he like backstage? Deepak was very in the zone before he went on stage. He wasn't annoying or stuck up but just focused. Despite him wanting to be truly alone he accepted every visitor who came back to make his acquaintance. That having been said he was generally quiet and reserved.
I think I would have seen a more lively side of him if he hadn't had a cold. He wasn't able to stay on site very long and on the way back t
o the hotel from the venue he spent most of the time reviewing his google alerts on his blackberry. When he finished he asked me about Salt Lake. He either was sincerely interested in Salt Lake, felt awkward in the silence, or just wanted to chat with me a little. Either way we had a nice little chat on the way back to the hotel and I felt his transparency in his character. I liked him.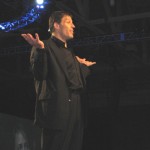 Anthony Robbins. Anthony Robbins does somehow seem to live a life of the constant passion for which he is so well know for on stage. He doesn't travel alone and on this trip had his own stage assistant, sound manager, and "handler." I also understand that he is rarely away from his wife but this was one of those rare occasions.
On stage he did a great job of delivering what I suspect he normally would consider his 3 day signature seminar in about 4 hours. Once again I wasn't supposed to be paying close attention but a couple of the key things I will remember were his phrase, "motion creates emotion," which effectively means that we can control how we feel by our own body posture and movement. He demonstrated this by inviting the entire crowd to do several 90 second role plays.
What was he like backstage? Best put, he was friendly. He just seemed to like people and everyone around felt that. He agreed without question to take a picture with me and the other security guys and that was super cool.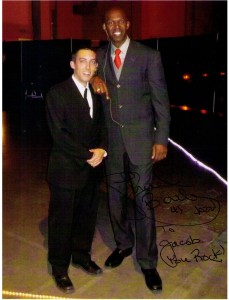 In talking to a member of his staff I also learned that his travel schedule is extreme. He is constantly going from one place to another and due to his tendency to stay on stage until he feels he is done he is often cutting it really close to the wire. To be quite frank I don't know how he keeps it up. It seems exhausting.
Oh and also just a quick note that I met Thurl Bailey at the convention and he is AWESOME!!!