Top Ten Twitter Tricks: How I Got 12,000 Followers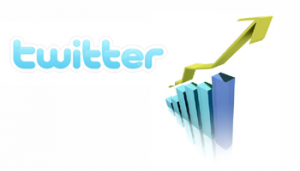 Currently my AndroidSocialMedia Twitter account has 20,909 followers and it is growing every day. You will also notice that I have only had to follow 9,700ish people in return. I got to this point by utilizing automated Twitter software to grow the list and other tools to engage it. Today I want to share my top 10 Twitter tricks and the tools I've used to manage them. I use the word "tricks" not because my intent is to deceive any of my social following. Mostly it just made for really good alliteration. Remember that the most important part of growing and developing a strong following is creating high quality content that you think will truly serve your audience. Hopefully these "tricks" as I describe them will help you develop the biggest and highest quality audience you can.
Top Ten Twitter Engagement & Growth Methods
Auto-Follow – Since the beginning of Twitter people have been growing their following by following others and hoping they will follow them back. This continues to be an effective methodology but only when you target the right people. You have a target market and you can target that market on Twitter just like you do in any other form of advertising. I use Tweetadder. Tweetadder can target new users by location, keyword, language, etc.
Auto-UnFollow – As you may have gathered, if you are following new people each day you will eventually be following far to many people. Again I use Tweetadder to auto-unfollow users who don't follow me back after an allotted time period.
Auto-DM – An effective way to spread your message and drive more traffic to your site is to send your new followers an automated direct message. This is not a new concept and if you want to be at all effective with your DM you need to stand out. DO NOT include the words "Thanks for following" or anything like it. I'm sure that you, just like me ignore and delete all of those messages when we see them. Once again I use Tweetadder to auto-send DMs to my new followers and it works perfectly.
Schedule Posts – It's important to post to Twitter during high traffic times and days. Because you can't always be available to post during those times you may want to schedule your twitter posts to get the highest return per post. I utilize Hootsuite's Pro service to do this. Hootsuite has proven to be the best solution for me because it allows me to schedule posts for multiple Twitter accounts at a time.
RSS Feed – When I post to my various blogs I want to share that with my twitter followers. Once again I utilize Hootsuite to auto feed my new posts (via RSS) to Twitter. This is easily done if you know the absolute URL to your RSS feed. Again, remember that because I want my tweets to post during high traffic times it's also important to me that I schedule my blog posts during those same high times. Tweetadder can also auto-post from a RSS feed but I prefer Hootsuite for this job.
Track Your Clicks – Improving your click through ratio starts with tracking your success. Try running the same link with two different titles/descriptions and see which gets the most clicks. This method is enabled by a URL tracking system. There are a variety of track-able URL shortening services out there but I use… good guess; Hootsuite. Since Hootsuite is already posting all of my tweets it's easy enough to utilize their tracking service. Other options may include Bit.ly or Budurl.com
Because my AndroidSocialMedia.com blog isn't my full time job I don't post new articles every day. Therefore I miss out on a lot of opportunities each day to bring more traffic to my site by not putting a tweet in front of my followers. To solve this problem I use a WordPress plugin called Tweetoldpost. Tweetoldpost allows you to auto-post old posts from your blog on Twitter. You can set minimum and maximum ages of eligible posts and exclude categories.
Get Paid to Tweet – If you have a big enough Twitter following you can often find advertisers who are willing to pay per tweet or per click to get a message in front of your followers. I utilize two popular services. Ad.ly and SponsoredTweets. This is only a solution for you after you develop a Twitter following of 5,000+.
Engage On the Go – It's important to me that I am able to respond to mentions and direct messages as soon as they come. I like to thank users for mentions and retweets etc. I utilize the Hootsuite app on my Android phone. Hootsuite has a great app available for Android, iPhone, and Blackberry so regardless of what Smartphone you have you can keep up with your users from anywhere.
Syndicate Your Tweets – As long as you are tweeting you might as well share the same things on Facebook, and any and all other social networks you may belong to. Hootsuite effectively pushes your updates to your Facebook Pages, Facebook Profiles, and Twitter but if you have a long list of other networks to post to I suggest setting up a Ping.fm account. Ping.fm will post to all of your various networks at once and it can be setup directly to Hootsuite, automating the process from start to finish.
What are your favorite Twitter tricks / tools?