The Business Argument In Favor of Creating Twitter Lists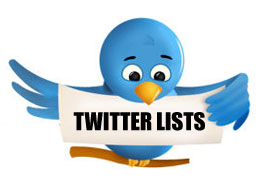 Twitter lists are essentially a list of specific Twitter users. Anyone can create a Twitter list and can determine which users will be part of that list. Lists have a title and a description and can be designated as public or private.
You may choose to create a private list if you want to be able to quickly look at tweets from a select group or segment of twitter users without giving anyone else access to seeing the list. Perhaps you want to quickly look at tweets from America's Got Talent Judges but you don't want anyone else to know you are obsessed with the show?
Public lists are more common and there are many benefits to both creating them, sharing them, and begin listed in them. Here are some things to consider.
Build Your Own Lists:
If you tweet primarily about a specific category or topic niche you could build a list of users who tweet about similar things.
This will make you stand out as the top source within that category. You are the gate keeper of who is and isn't on the list and that makes you the most credible member of the list.
Subscribe to Lists that Interest You:
There is often no good reason to reinvent the wheel… or the list in this case. If someone else already built the list then you should just find it and subscribe to it.
Lists also present a good way to follow the tweets of users whom you don't want to publically follow. If you are concerned about following someone because you don't want it to appear as an endorsement you can also follow a list that they are on.
Leverage the Lists
Utilize lists to keep a close eye on a topic or situation. This is often far more effective that looking at your home feed which contains tweets from everyone you follow.