How to Approach WordPress Updates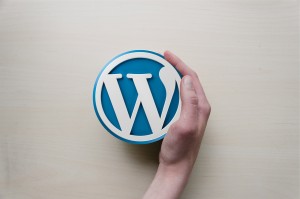 Software developers love to update software. Once an initial set of code has been released the developer either needs a new project and/or sets out to make improvements.
In the online world updates are valuable as they serve two key purposes.
First, updates bring new features. Version 1 of anything is rarely very good and never as good as version 2. Who doesn't want stuff to be more awesome?
Second, updates are made to close potential security gaps. Developers are in a constant game of chess with hackers in which the hacker attempts to find vulnerabilities in the code and the developer tries to close those vulnerabilities before too much damage can be done.
With that said there is huge danger because updating WordPress plugins occasionally can cause havoc if a combination of plugins has a compatibility issue they didn't have previously. Version 2 of your theme along with Version 1 of Plugin A and Version 3.2 of Plugin B may live in harmony together but updating any of them might disrupt the harmony. When this happens the site owner seeks to find a 3rd party solution to force harmony or has to replace the offending plugin with a competing piece of software that is more compatible.
To minimize this issues and to make the troubleshooting as painless as possible follow these recommendations when running WordPress updates.
Update 1 plugin at a time… generally 1 per day. If daily sounds extreme you could do it more often or less often but the key is to allow enough time to go by to be able to determine if any issue has arisen. The more traffic your site gets the more likely you are to be alerted by site visitors quickly when an issue arises. If you only update a single plugin at a time solving or at very least identifying the culprit is much easier.
Keep a change log for the site. Every time you update a plugin or install something new put that in your internal change log. This history of changes will also help you identify where to troubleshoot first.
Update plugins later in the evening when traffic volume is lower. After you run an update do some basic testing of the site yourself. Should the update cause an immediate error you have the maximum amount of time to address it before high traffic returns.
If you have high levels of risk or liability if the site does experience issues you should setup a dev version of your site on a different server or host. Run all updates on the dev install first to monitor and test for any issues before making the changes live on your actual website.
Cheers,
Jacob