Networking Revolution:: Stop Chasing the Chasers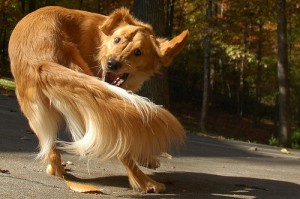 In the arena of internet marketing and online networking the experts teach us to search in social media for the type of people you want to do business with. This is good advice but most people interpret it incorrectly. The automatic assumption is that people building a mlm business should seek out people on Facebook and Twitter who are talking about, or already participating in Network Marketing. This is usually done by searching for keywords such as MLM, home based business, opportunity, etc. THIS IS A POOR STRATEGY!
If you follow this line of logic you are most likely to find yourself chasing the other chasers. You might build good friendships with these like minded people, but the chances of doing business with them is greatly limited.
When you are taught to network with people in social media, that you would like to do business with, you need to be looking for the people who will be naturally attracted to you. People with whom you can create a fast friendship and establish common ground. In short, search for people who share your passions. If you are particularly into scuba diving, chess, or fashion then you need to find the people who share that passion.
ACTION: Re-Read my post on Utilizing your Passions in Attraction Marketing and then create a list of keywords that you can use to identify people who share those passions on Twitter and Facebook.
Jacob S Paulsen