Real Life Examples of Great Customer Service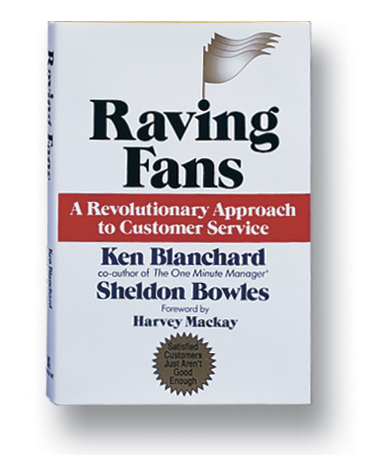 In 2006 I read Raving Fans: A Revolutionary Approach To Customer Service
and it changed forever the way I think of quality customer service. I've been reflecting recently on some real life examples of customer service. Here they are:
Disney has traditionally set a standard for good customer service. On Cyber Monday we ordered a toy from the Disney website in order to take advantage of the special deals and free shipping. When it arrived in the mail it seemed a little beat up. There were dings and scratches in the paint. All around it just didn't look brand new. We emailed Disney requesting an exchange or refund. They told us to donate the toy to a local charity and informed us they had shipped us out another one.
Zappos.com recently came through for some of my relatives. After ordering an expensive set of knives one arrived in the mail damages. Zappos sent a replacement over night. After discovering that the same set of knives was almost $300 cheaper on a different website, Zappos agreed to credit the difference back despite not having any policy in place requiring them to do so.
We recently called on a local company to clear our carpets before our family came for Christmas. We found the company, called Oxi-Fresh, in a direct mail advertisement. They were cheap and cleaned two rooms for $120. The technician was friendly and professional. After the carpet started to dry we noticed some spots that hadn't come out. We have two young children and a dog and we just felt disappointed that the carpets weren't cleaner than they were. A few weeks later my wife was asked to take an online survey about the carpet cleaning and she mentioned that we had not been satisfied with the results. After about a week we received a phone call and were asked if they could come back out and clean the carpets again at no extra cost. The second round went much better and the carpets looked spotless. We are now raving fans of Oxi-Fresh carpet cleaners.
No matter what type of business you are in or what your capacity may be; good customer service is in everyone's job description. Sometimes the best way to win a life long customer is to go the extra mile to take care of the customers who have the negative experiences. You may have a lot of competitors with the same product but you can always set yourself apart with your outstanding customer service!