Gravitar… Avatars: Why Your Picture Doesn't Show Up Next To Comments
Avatars & Gravatar
Quick Tip for my readers today about gravatar. When you comment on other people's blogs you may wonder how you can get your picture to show up next to your comment; as it does in the case of many others.
Within blogs on blogspot.com those images come from each individual's Google profile since blogger is owned by Google and is part of the Google account system.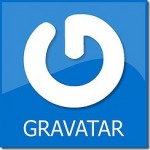 Outside of Blogger you need to get a Gravatar. Gravatar.com is the home of Globally Recognized Avatars. You setup a free account, upload your image, and decide what email addresses to associate that image with. Most web platforms (including WordPress) work with Gravatar.com to display images.
Want to test it? Go setup your account right now and then come back here to this post and leave a comment below. As long as you use an email address below that is associated with your Gravatar account your image will be displayed!
Jacob S Paulsen