Audible Could Be Your Best Tool This Year
While tools aren't as important as strategies and systems they still play a big part in helping us be productive and hit our goals. Audible is one of my favorite tools.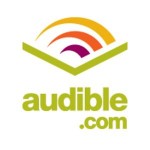 Audible is an Amazon.com owned company that is to audio books like Amazon Kindle is to eBooks. Audible is an application that you can download for free onto your smartphone, computer, or tablet that allows you to listen to audio books available from the Audible library. You can purchase individual audio books on demand or you can pay for a monthly Audible membership that comes with a certain number of credits to buy the books you want when you want them. When you buy a book you own it forever. Audible has the largest audio book selection in the world. As a publisher, they have many audio books that you can't get anywhere else.
You can listen to your audio books on your phone, tablet, computer, or you can burn the book onto audio cds and listen to them in your car's CD player. When you pause the book Audible syncs your position in the cloud so that when you pick back up on any of your devices you start right where you left off.
Audible also allows you to increase the playback speed to 1.25, 1.5, 2, or 3 times the speed. 3 Times the speed is a little crazy but 2x is manageable if you are well focused 🙂
If you have goals this year to read more or to work on your personal development you may find that Audible is the tool to get you there.
–>Click here to check out Audible and Get a Free Book (Affiliate link – They pay me if you click on this and sign up)
–>Click here to check out Audible (Non-Affiliate link – not tracked and I don't get any commission)