I'm Obsessed With QR Codes: What Are They & How Do You Use Them?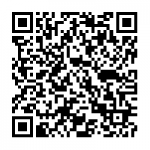 How you seen these around? Primarily found on advertisements, QR codes are mobile friendly, square barcodes that can be scanned by smartphones. QR codes can contain a variety of different types of information from URLs to PayPal buy now links. The QR code directly to the left, when scanned, will take you directly to this exact same blog post in your mobile browser. Businesses are utilizing QR codes as a way to drive more engagement with their audience and track the effectiveness of their advertising. Let me give you an example.
When you browse for a new car on the lot of a car dealership you always look closely at the sticker in the window. That sticker shows all the options, fuel economy, and price. Did you realize that the average vehicle will go through 7 new window stickers while it is on the lot. That is a lot of wasted paper. Today some dealerships are instead printing off QR code stickers to put into the vehicle window. Those QR codes, when scanned, can direct users to a mobile friendly web page that shows all the same information. When pricing changes the dealer can update the webpage without printing off a new sticker for the car on the lot. In addition, because web traffic can be measured, the dealer will know which cars on the lot are getting the most interest and he will be able to track which cars are looked at after hours when window shoppers are still on the lot.
Here is a short list of different types of information you can embed into a QR Code:
Text
URL
Telephone Number
SMS Message
Email Address
Email Message
Contact Details (vcard)
Event (vcalendar)
Google Maps Location
Wifi Login (Android Only)
Paypal Buy Now Link
Social Media Links (Facebook, Twitter, LinkedIn, MySpace, Foursquare)
iTunes Link
YouTube Video
The possibilities are endless and the beauty is in your ability to better engage a consumer. Another example scenario. You run a static print ad in the newspaper, on a billboard, a magazine, or the back of the city bus. Print ads don't allow you to show any videos, animation, or audio testimonials. They are static and simple. If, you include a QR code on your advertisement you open up a world of possibility. A consumer sees the ad and scans it with their phone. Their phone opens up a mobile friendly page specific to that ad campaign that shows the live video, plays the live testimonial, or offers to take the consumer directly to your store via Google Maps.
How do you track the engagement. Only when you are directing the consumer to a webpage can you track the engagement. Utilize a URL tracking service such as Bit.ly to shorten each URL before you embed it into a QR code. That will allow you to track each scan of the QR code on the bit.ly dashboard.
How do you create a QR code? There are many different types of QR codes. Some can only be scanned by a specific app and other are generic and can be scanned by any barcode scanner app on any smartphone. To create the most generic type of barcode visit http://qrstuff.com. Follow the instructions on the screen to embed your content into the QR code, then just click on the download link to the right to save your image.
Go Ahead… create and scan as much as you can.
Jacob S Paulsen