5 Resources I Give All Starting Out Entrepreneurs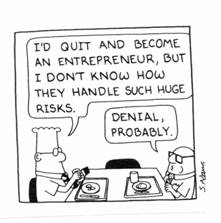 When you are starting a business your needs vary depending on what you are doing. I have found however, that there are a few things that all businesses need. This isn't a discussion about how to get big financial capital or anything. Just some of the simple basics that I always share.
Buy the website before you settle on a name. Anymore it has become critical to make sure that yourbusinessname.com is available before you settle on that name for your business. Before you incorporate/organize your business check to see if the domain is available. This might be a deal breaker.
I always recommend Authorize.net merchant services. Authorize.net makes it easy to take credit card charges via a traditional machine, mobile apps, a virtual terminal, or a configured online shopping cart.
When it comes to getting a business phone number I always stress the importance of not using your cell phone number. That makes it hard to eventually scale the business and take yourself out of it. Try Google Voice, Myfax, or MagicJack for economic phone numbers that you can forward to any other phone.
Email Marketing & Website. Obviously you need a website. Check my new website launch guide for a quick overview of the basics. Do it yourself or hire someone else but do it quickly. Almost without exception, you also need to be working on an Email Marketing strategy. Its the most cost effective way to get a message out to current or potential customers. Get the strategy put in place and move forward.
While my company provides the business incorporation/organization setup services in some states, I always suggest my clients and friends retain an attorney and a CPA. These professionals are critical to the success of any venture. Schedule an initial meeting with your attorney and CPA to discuss your business plan. They will give you insights that will pay you back ten fold. When picking a professional to work with ask for references. Find out who works with the most successful entrepreneurs you know and retain them.