I've written in the past about my techniques to read more books than most people. One of the "tricks" I employ is to listen to audiobooks during down time and driving time. In the past I used to always visit the local library to find the audiobooks I wanted to listen to but it was time consuming. In addition to the trip to the library I also had to load each CD into the computer and then transfer the files to my phone.
More recently I have discovered Audible.com (an Amazon company). Audible makes it easy to browse the largest online selection of audiobooks and quickly download and start listening to them within minutes. This has saved me a lot of time and prevented me from having to put the best books on hold at the library.
Some of the things I love most about Audible are:
Audible provides applications for your phone and computer making it easy to listen to books anywhere you are.
Audible's audiobook library is the most complete in the world. They even have a large selection of audiobooks that are not available for sale ANYWHERE else.
Audible allows customers to buy individual titles on demand or to purchase memberships that come with monthly credits to download any books.
Audible's desktop software allows you to download books and burn them to audio CDs to play in your car if you choose.
Audible will give anyone a free 30 day trial that includes a free book (that you don't ever have to return). Check it out today.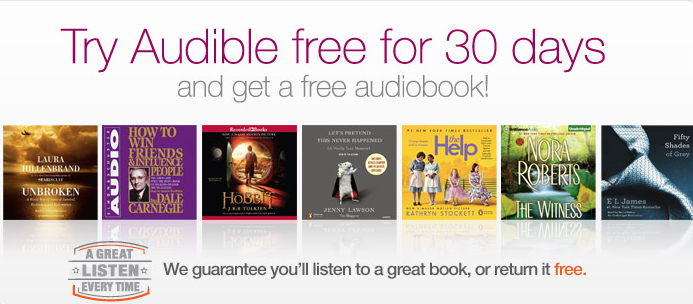 Click here to get started!