Google Reader Shutting Down on July 1st – How Else Can You Subscribe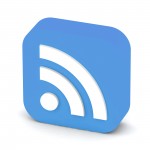 Google Reader has announced they will be shutting down on July 1st. Google Reader is the most popular RSS reader tool on the internet but for whatever reason Google has decided to discontinue this free product.
Based on the reporting it appears that there are a large number of our blog subscribers that currently are subscribed via Google Reader. It is time to make a change. Let me make the following suggestions:
Other Ways to Follow Our Blog Other Than RSS:
Subscribe to receive each blog post via email. This ensures you won't miss a thing and makes it easier for you to find what you are looking for and easier to share with people you feel may benefit.
Subscribe to the Blog Via Your Amazon Kindle. Our blog publishes with Amazon Kindle. There is a very small fee associated with this subscription but if you love your Kindle this might be the best solution.
If You Really Like RSS And Need A New Reader:
Personally I've moved on to Feedly. Feedly seems to be a strong RSS feeder that offers a no cost solution and has a multi-platform approach to their technology. So far so good. I've also heard good things about TheOldReader.com, NetVibes, and Pulse.