Don't Trust Bear Stats or Advice – 27 US Bear Attacks So Far This Year
I'm not a wildlife expert. I don't work for some government research center. I'm just a guy who owns a firearm education and eCommerce business.
I pay loose attention to news reports of bear attacks especially when a firearm is involved.
That said, I think there is some misinformation out there and I'd like to share some things I've learned.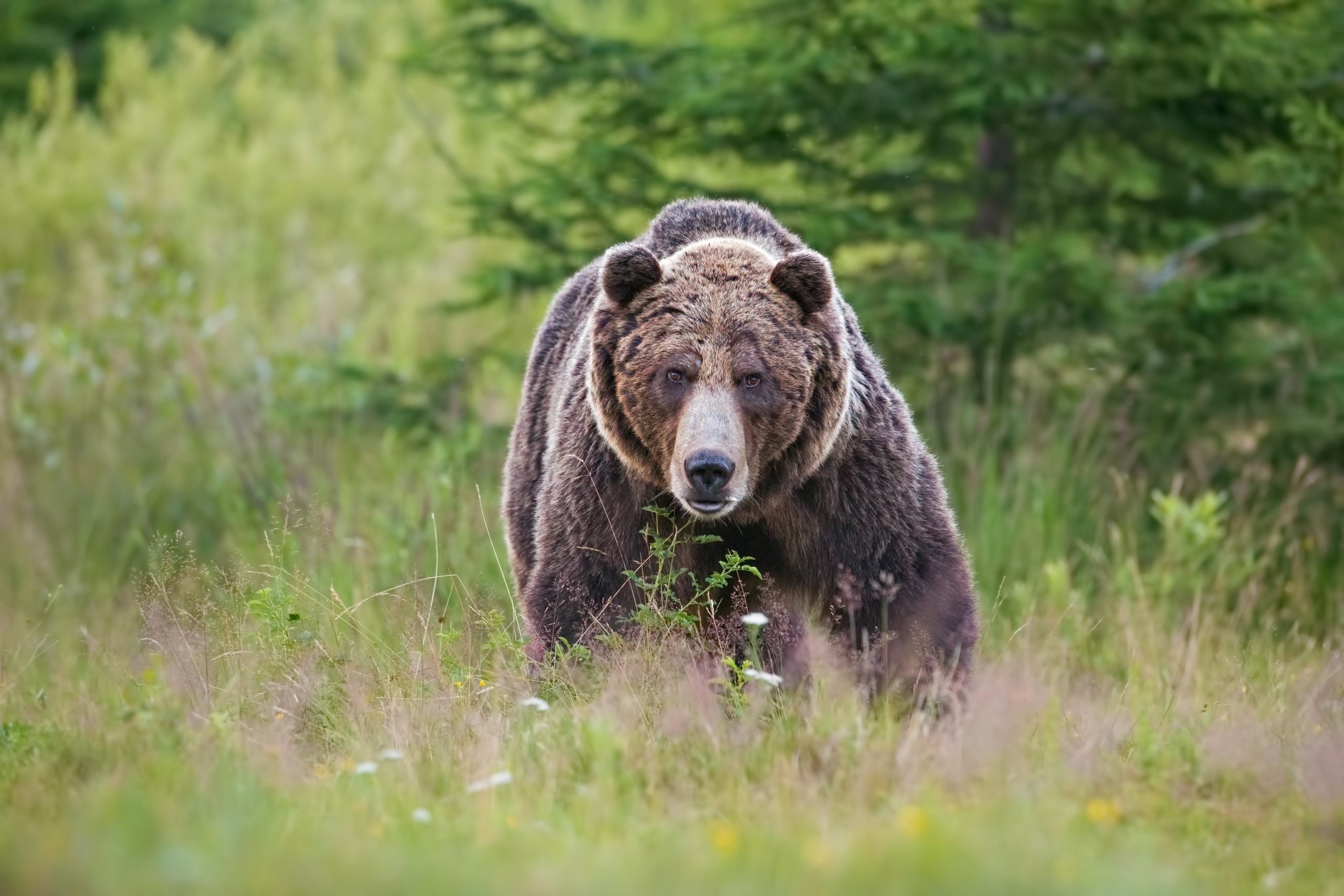 Bear Attacks Are Rare – Only 11 Per Year In The US – MYTH
This was a statistic I found on every site I checked when I searched for bear attack statistics. It is either outdated or just outright wrong. I did some of my own Googleing this morning and as of today (Oct 25th, 2022) there have been 27 bear attacks in the US that I could find with my Google Skills and about an hour of my time.
Of course, 27 attacks is still relatively rare. With a population of 329.5 million people in the USA, that means your odds of being attacked by a bear are about 1 in 12 million so far in 2022. That is however more than double the reported stats you would find and cite as a source if you were trying.
50% of Bear Attacks Involve Dogs – MYTH
This is another common statistic I found. Once again either outdated or just wrong. Of the 31 bear attacks, I found so far in 2022 (between Canada and the US), dogs were only reported as being present or involved in 7 of the 31.
That is 22.6% of bear attacks. Don't let that dissuade you from taking your dogs into the high country. In several of those incidents the dogs were not the bear's attraction but actually the human's rescuer.
Handguns Are Ineffective Against Bears – MYTH
From the National Park Service website:
Firearms are not recommended for stopping an attack. Using a firearm during a bear attack may only worsen the attack. An injured bear will be more aggressive, especially during a fight. It's also harder to hit a charging bear with a firearm rather than bear spray, and a firearm can be dangerous to any hiking partners. While firearms have been effective at stopping an attack, they aren't recommended.
Well National Park Service, that is some super bad advice.
In 2018, Dean Weingarten published a comprehensive study about the effectiveness of handguns against bear attacks.
In that original article in 2018, he pulled on a data pool of 37 bear attacks in which a firearm was deployed. In 2021, and again in April 2022, he published an update to his research, having now expanded his data pool to 123 total incidents.
His report flies in the face of conventional wisdom and the popularly held belief that handguns are "ineffective" against bears.
Turns out that isn't the case. Dean found that 98% of the time the handgun is effective as defined by situations in which "after the pistol or handgun was fired, did the bear stop the attack, leave, or was killed?"
Of the 123 incidents, the caliber of handguns is known in most of those. Long story short, regardless of caliber (ranging from .22 rimfire to .500 S&W Magnum) all handguns are just as statistically effective.
I met Dean for the first time in January of 2022 and applauded his approach to writing and research. You can read his bear vs handgun research here.
A Few Other Stats From My Research
In case you are curious, so far in 2022, here is a breakdown by state of the number of bear attacks I identified.
Alaska: 5
Colorado: 3
Connecticut: 1
Florida: 1
Idaho: 1
Montana: 2
New Jersey: 1
New York: 1
North Carolina: 1
Oregon: 1
Tennessee: 2
Vermont: 1
Washington: 2
Wisconsin: 1
Wyoming: 3
And of the 27 bear attacks on humans so far this year in the US, firearms were deployed against the bear 7 times. In all 7 incidents, they were effective.
Breakdown by type of bear:
17: Black Bear
12: Grizzly Bear
3: Unreported or unknown
If you are interested in seeing my raw data just add a comment below with the request and I'll email it to you.