Utility Marketing Best in Show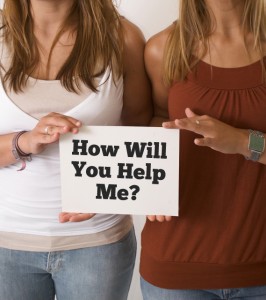 In a marketplace where brands are starting to understand that the shouting match of traditional advertising isn't really getting them anywhere, some brands are starting to embark on a noble cause of becoming more useful and relevant to their consumers. It is difficult for smaller brands and local businesses to discover how they can participate in this new age of utility marketing but its a worthy endeavor.
Here are some big brands that you know well that I think have something figured out.
Charmin Sit or Squat App: It would be really lame to put out a mobile app that allowed customers to learn about the different toilet paper products on the market. Charmin (P&G) decided it would be more valuable to align themselves with a popular "Public Restrooms Directory" app that helps people find and rate public bathrooms that meet their needs.
Nike Golf 360: This new program available from Nike helps golfers keep track of their game by inputting scores and other important information via the mobile app. The program then creates some customized feedback and makes available a lot of good training content and videos.
Betty Crocker YouTube Recipe Channel: Speaks for itself right? If you like to cook you would find these videos valuable and next time you go to do your shopping that value that Bettey Crocker just provided you is going to pay them back at the checkout.
Google Flights, Weddings, or Weather: Google's business is built around utility marketing. Thier introduction of tools like Google Flu, Flights, or Weddings are great examples. Tell Google your wedding date and they will help you plan your wedding by making it easy to find all the local vendors of the various products and services you are going to need.
Asics Marathoner App: Training for a marathon is more complex than it sounds. Asics gives you the training schedule and input you need to make sure you don't die on mile 18 of that 26.2 mile race.
Delta Bag Tracker: Fedex style tracking of your luggage is super cool and does come in handy.
Nestle – Pregnancy Guide App: Yes I'm serious. Nestle owns a large number of the household brands in your pantry beyond just the chocolate but it just seems to be the right brand to put in front of expectant mothers who need feedback about what they can expect in their pregnancy.
While none of these utility marketing initiatives directly put revenue in the company they all make the brand (and by extension the product or service) more valuable and more relevant. If you are one of those people who hates the term "Building a Relationship" when referring to the advertiser / consumer transaction then you haven't fully understood Utility Marketing.