Has Amazon Ruined eCommerce For Everyone Else?
I operate an eCommerce website. We sell stuff… and while as a consumer I LOVE Amazon I can't help but wonder if, as a business owner, I should hate Amazon.
I'll get specific in a moment but the short story is that Amazon has raised the bar so high that the rest of us almost can't compete. If you are a consumer this is great news…. just get Amazon Prime and always check there first but as you will see below… don't assume Amazon always has the best deal either.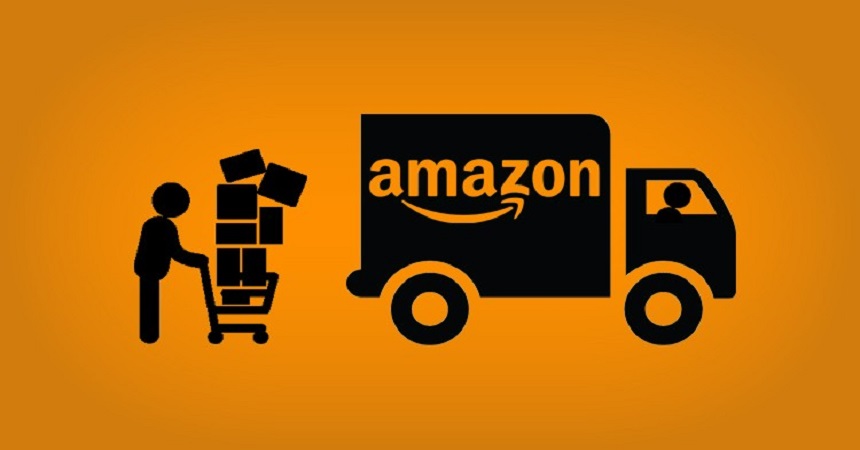 Amazon As A Marketplace Drives the Price Down on EVERYTHING
Imagine a world before Amazon.com. Imagine that there is a product that many different companies choose to stock and sell. As an example lets talk about a book. Before Amazon.com existed you would probably search for that book on Google and click through to about 10 different websites checking prices on each before you ultimately just got tired and bought. Most people will only check 3 sources before making a purchasing decision. All the different websites who sell that book are likely to list it at or near the MSRP price because there isn't a lot of reason to believe that customers are going to do a lot price comparison and even if they do it can't HURT you to be the same price as the next vendor.
Enter Amazon.com: Now consumers are likely to check Amazon first or at least last before making a decision so at least one vendor is going to make sure they list that book for sale on Amazon.com. The other vendors will follow. Now you have a dozen or more vendors that all sell the same book on Amazon.com. Now the vendors are far more likely to recognize the power of undercutting the competition. They all win the eyeball/attention game of getting the customer to look because they are all on Amazon in the same place. The ONLY way they can now compete is to lower price. This of course leads to the proverbial race to the bottom. Who is willing to make the least amount of money on the sale?
Amazon Won't Let Me Do Any Ongoing Marketing To Customers
Now, traditionally I wouldn't mind making little to no profit on acquiring a customer because once that customer has completed a transaction with my brand I can build a relationship with content, email, and social media which will eventually lead to additional sales from that customer.
Enter Amazon.com: Amazon is not incentivized to allow me the vendor to have an ongoing relationship with the customer because I might drive them to my own website to purchase more products. Amazon wouldn't like that. So they have policies that prevent me from sending the customer an email with anything other that current transaction related messaging. They also have policies that regulate what I can put into the packaging of the purchased product I ship to the customer.
Amazon's 2-Day Shipping Magic Creates Unrealistic Expectations For Normal Companies
Last week we had a customer place an order on Friday night after business hours. Between Sunday and Monday morning early he left us a voicemail, text message, and an email. Our customer service team doesn't currently work weekends (which it shows on our website next to the contact info) so we didn't get back to him until Monday late morning. At that point he was angry enough to berate us on YouTube and call us out as a SCAM.
Consistently we have customers who place orders on a Friday and wonder where there tracking number is on Sunday. The Amazon.com consumer expects not only for their order to be shipped 2-day delivery but it should be out the door within 12 hours and the app on your phone notifies you when it ships and when it is delivered. While there are a lot of great solutions out there for small businesses like us you need to understand that Amazon's execution in this arena is mind-blowing and not duplicable… which they of course love and their customers do too.
Amazon's Commission Forces Me To Charge More For Amazon Customers
Depending on the product category, Amazon.com will keep about 15% of the product purchase price for any sale. So if I sale a product via Amazon for $100 only $85 will get to my account. For a lot of small businesses operating on small margins this is an extreme challenge. One that could be overcome if it were not for Commodity Issue and Ongoing Marketing Issue referenced above. Given those challenges vendors are crippled and forced to take a hit or get out.
What Does This Mean To The eCommerce Company?
First, it means that exclusivity on products is critical. If you are a company that has products that are your own… meaning you are the manufacturer of the product you have the ability to create the rules to protect your business. Either not allowing dealers to sell your product online or forcing a MAP (Minimum Advertising Price) is SUPER IMPORTANT to prevent the race to the bottom that will otherwise destroy the value of your products and lead your dealers to hate selling your products. If you are selling your own products and don't have to worry about competition you may charge more on Amazon.com for the same product in order to offset the Amazon commission while giving the customer an incentive to buy direct from your own website where you can build a relationship in ongoing communication.
Second, it means you have to more carefully choose what products to stock in your own store. I have vendor's whose products I'm interested in selling on my site but effectively cannot because the products are marked down to cost or close to cost by the vendor or their dealers on Amazon. So while I may think I'm getting a great deal in sourcing the products at 50% below MSRP I may be buying them for about 2% under the Amazon Advertised Cost (AAC). This leads me to walk away from what could have been a great product to sell in my store… but gone are the days that I want my customers to have to overpay for a product in order to buy it from me.
Well Amazon… I love you when I need to buy stuff… but I hate what you do to me as a vendor.
And to you manufacturers of products…. set a MAP and enforce it. It may be the only thing that saves you from long term collapse from the Amazon Effect.